While capturing the journey of your courtship, we want to customize a shoot to specifically show who you both are as a couple.  During our initial consultation, we'll ask you a few questions to figure that out.  Here are helpful tips for those who may feel a bit nervous to jump in front of the camera.
1.  RELAX
We want to capture you in your most natural, loving, well being state.  We will reposition you if we need to, but for the most part, we want you to just be YOU!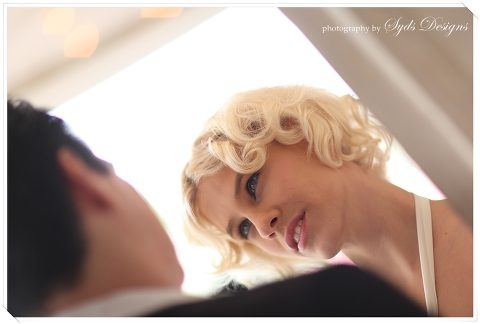 2.  ALLOW US TO OBSERVE
Sometimes you may "forget" we are around and that is when we feel the feeling of being a "fly on the wall", and guess what…we LOVE it!
3.  Props are always fun!
Feel free to bring anything that may reflect your personality (books, food, skateboards, games, cooky glasses, animals……..you get the idea…lol)
4.  Don't be afraid to be "silly in a fun way" if that's who you both really are.
tags:bridal Engagement, downtown los angeles engagement photos, Engagement, engagement photo, Engagement photo ideas, engagement photo ideas los angeles, engagement photographer, engagement photographers, engagement photography, engagement photos, Engagement pics, Engagement picture, engagement picture ideas, engagement pictures, Engagement shoot, los angeles engagement photo locations, los angeles engagement photo shoot, los angeles engagement photo shoot locations, los angeles engagement photography, los angeles engagement photography locations, los angeles engagement photos
Here is a comprehensive listing of the best Los Angeles Wedding Venues:
Alta Dena Wedding Photography
Altadena Town & Country Club
Wedding Photography
Altadena,California,626.794.7163
Arcadia Wedding Photography
Los Angeles Arboretum
Wedding Photography & Engagement Photography
Arcadia,California,NA
Bel Aire Wedding Photography
Bel Aire Hotel
Wedding Photography
Beverly Hills,California,310.276.9990
Beverly Hills Wedding Photography
Beverly Hills Hotel
Wedding Photography
Beverly Hills,California,310.276.2251
Beverly Hills Presbyterian Church
Wedding Photography
Beverly Hills,California,310.271.5194
Beverly Hilton
Wedding Photography & Engagement Photography
Beverly Hills,California,310.274.7777
Beverly Wilshire
Wedding Photography & Engagement Photography
Beverly Hills,California,310.275.5200
Greystone Mansion and Park
Wedding Photography
Beverly Hills,California,310.550.4654
Hotel Bel-Air
Wedding Photography
Beverly Hills,California,310.472.1211
II Cielo
Wedding Photography
Beverly Hills,California,310.276.9990
Maison 140
Wedding Photography
Beverly Hills,California,310.281.4000
Sunset Tower Hotel
Wedding Photography
Beverly Hills,California,310.276.2251
The Crescent Hotel
Wedding Photography
Beverly Hills,California,310.247.0505
The Peninsula Hotel
Wedding Photography
Beverly Hills,California,310.551.2888
Diamond Bar Wedding Photography
St Denis Church
Wedding Photography
Diamond Bar,California,909.861.7106
Hermosa Beach Wedding Photography
Beach House Hotel
Wedding Photography
Hermosa Beach,California,310.374.3001
Hollywood Wedding Photography
Argyle Hollywood Hotel
Wedding Photography
Hollywood,California,866.608.9330
Hollywood Roosevelt Hotel
Wedding Photography
Hollywood,California,323.466.7000
Wattles Mansion and Gardens
Wedding Photography
Hollywood,California,323.874.4005
Chamberlain West Hollywood Hotel
Wedding Photography
West Hollywood,California,310.657.7400
Griffith Park Observatory
Engagement Photography
West Hollywood,California,213.473.0800
Hollywood and Highland
Engagement Photography
West Hollywood,California,NA
Hollywood United Methodist Church
Wedding Photography
West Hollywood,California,323.874.2104
Maggiano's Little Italy
Wedding Photography
West Hollywood,California,201.221.2030
Mondrian Hotel
Wedding Photography
West Hollywood,California,323.650.8999
Pacific Design Center
Wedding Photography & Engagement Photography
West Hollywood,California,310.360.6415
Renaissance Hotel
Engagement Photography
West Hollywood,California,800.769.4774
West Hollywood Hyatt
Wedding Photography
West Hollywood,California,323.656.1234
Yamashiro
Wedding Photography
West Hollywood,California,323.466.5125
La Canada Flintridge Wedding Photography
Descanso Gardens
Wedding Photography & Engagement Photography
La Canada Flintridge,California,818.952.4400
Long Beach Wedding Photography
Basement Lounge
Wedding Photography
Long Beach,California,562.901.9090
El Dorado Golf Course
Wedding Photography
Long Beach,California,562.430.5411
Hyatt Regency
Wedding Photography & Engagement Photography
Long Beach,California,562.491.1234
Long Beach Coast Hotel
Wedding Photography & Engagement Photography
Long Beach,California,562.435.7676
Long Beach Ebell Club
Wedding Photography
Long Beach,California,562.436.4014
Long Beach Marriott
Wedding Photography
Long Beach,California,562.437.5900
Shoreline Village
Engagement Photography
Long Beach,California,NA
St Barnabas Catholic Church
Wedding Photography
Long Beach,California,562.424.7476
St Lucy's Catholic Church
Wedding Photography
Long Beach,California,562.424.9051
St Matthews Catholic Church
Wedding Photography
Long Beach,California,562.439.0931
The Grand in Long Beach
Wedding Photography
Long Beach,California,562.426.0555
Utopia
Wedding Photography
Long Beach,California,562.432.6888
Los Angeles Wedding Photography
Biltmore Hotel
Wedding Photography
Los Angeles,California,213.624.1011
Ciudad
Wedding Photography
Los Angeles,California,213.486.5171
Dodger Stadium
Wedding Photography
Los Angeles,California,323.224.1469
Figueroa Hotel
Wedding Photography
Los Angeles,California,213.627.8971
Four Seasons Hotel
Wedding Photography
Los Angeles,California,310.273.2222
Griffith Park Clubhouse
Wedding Photography & Engagement Photography
Los Angeles,California,323.661.7212
Heritage Square Museum
Wedding Photography
Los Angeles,California,323.225.2700
Jar
Wedding Photography
Los Angeles,California,323.655.6566
Los Angeles Art District
Engagement Photography
Los Angeles,California,NA
Los Angeles Central Library
Engagement Photography
Los Angeles,California,NA
Los Angeles Fair
Engagement Photography
Los Angeles,California,NA
Los Angeles Union Station
Engagement Photography
Los Angeles,California,NA
Lounge
Wedding Photography
Los Angeles,California,323.461.8800
Luxe Hotel
Wedding Photography
Los Angeles,California,866-589-3411
Marvimon
Wedding Photography
Los Angeles,California,310.922.6609
Mountain Gate Country Club
Wedding Photography
Los Angeles,California,310.476.6215
Natural History Museum
Wedding Photography
Los Angeles,California,213.763.3466
Oviatt Building Penthouse
Wedding Photography
Los Angeles,California,310.286.2989
Skirball Cultural Center
Wedding Photography
Los Angeles,California,310.440.4500
Sofitel Hotel
Wedding Photography
Los Angeles,California,310.278.5444
Standard Hotel
Wedding Photography
Los Angeles,California,213.892.8080
Travel Town Train Museum
Engagement Photography
Los Angeles,California,NA
UCLA
Engagement Photography
Los Angeles,California,NA
University of Southern California
Engagement Photography
Los Angeles,California,NA
Walt Disney Concert Hall
Engagement Photography
Los Angeles,California,213.972.7211
Westin Bonaventure Hotel
Wedding Photography
Los Angeles,California,213.624.1000
Getty Museum
Engagement Photography
West Los Angeles,California,310.440.7300
Latter Day Saints (LDS) Temple
Wedding Photography & Engagement Photography
West Los Angeles,California,NA
Malibu Wedding Photography
Adamson House
Wedding Photography
Malibu,California,310.457.8185
Geoffrey's
Wedding Photography
Malibu,California,310.457.1519
Malibu Beach
Engagement Photography
Malibu,California,NA
Sunset Restaurant
Wedding Photography
Malibu,California,310.589.2027
Manhattan Beach Wedding Photography
Belamar Hotel
Wedding Photography
Manhattan Beach,California,310.750.0300
Manhattan Beach Marriott
Wedding Photography
Manhattan Beach,California,310.546.7511
Manhatten Beach
Engagement Photography
Manhattan Beach,California,NA
Marina Del Rey Wedding Photography
Marina Del Rey Marriott
Wedding Photography
Marina Del Rey,California,310.301.3000
Ritz Carlton Marina Del Rey
Wedding Photography
Marina Del Rey,California,310.823.1700
La Venta Inn
Wedding Photography
Palos Verdes Estates,California,310.375.8423
Palos Verdes Country Club
Wedding Photography
Palos Verdes Estates,California,310.375.2533
Malaga Cove Plaza
Engagement Photography
Palos Verdes Peninsula,California,NA
Trump National Golf Club
Wedding Photography
Rancho Palos Verdes,California,310.303.3220
Pasadena Wedding Photography
Castle Green
Wedding Photography
Pasadena,California,626.793.0359
First United Methodist Church
Wedding Photography
Pasadena,California,626.796.0157
Huntington Library and Gardens
Wedding Photography & Engagement Photography
Pasadena,California,626.405.2124
Langham Huntington Hotel
Wedding Photography & Engagement Photography
Pasadena,California,626.568.3900
Masonic Temple of Pasadena
Wedding Photography
Pasadena,California,626.795.5610
Old Town Pasadena
Engagement Photography
Pasadena,California,NA
Pasadena City Hall
Wedding Photography & Engagement Photography
Pasadena,California,626.744.4000
Pasadena Hilton
Wedding Photography
Pasadena,California,626.577.1000
Pasadena Museum of History
Wedding Photography
Pasadena,California,626.577.1660
Ritz Carlton Laguna Niguel
Wedding Photography & Engagement Photography
Pasadena,California,800.241.3333
St Andrews Catholic Church
Wedding Photography
Pasadena,California,626.792.4183
Pasadena Wedding Photography
Kimberly Crest House & Gardens
Wedding Photography & Engagement Photography
Redlands,California,NA
Redondo Beach Wedding Photography
Chart House
Wedding Photography
Redondo Beach,California,310.372.3464
Hotel Portofino
Wedding Photography
Redondo Beach,California,310.798.5874
Redondo Beach Historic Library
Wedding Photography & Engagement Photography
Redondo Beach,California,310.937.6844
Zazou
Wedding Photography
Redondo Beach,California,310.540.4884
San Marino Wedding Photography
Lacy Park
Engagement Photography
San Marino,California,NA
San Pedro Doubletree Hotel
Wedding Photography
San Pedro,California,310.514.3344
Simon's Banquet Center
Wedding Photography
San Pedro,California,310.514.1050
St Peter Catholic Church
Wedding Photography
San Pedro,California,310.831.5360
The Arcade Building
Wedding Photography
San Pedro,California,310.833.5842
Santa Monica Wedding Photography
Casa Del Mar
Wedding Photography
Santa Monica,California,310.581.5533
Fairmont Miramar
Wedding Photography
Santa Monica,California,310.576.7777
Hotel Casa Del Mar
Wedding Photography
Santa Monica,California,310.581.5533
Huntley Hotel Santa Monica Beach
Wedding Photography
Santa Monica,California,310.394.5454
Le Merigot Hotel
Wedding Photography
Santa Monica,California,310.395.9700
Loews Santa Monica Beach Hotel
Wedding Photography
Santa Monica,California,310.917.6671
Oceana
Wedding Photography
Santa Monica,California,310.393.0486
Santa Monica Beach
Engagement Photography
Santa Monica,California,NA
Santa Monica Pier
Engagement Photography
Santa Monica,California,NA
The Victorian
Wedding Photography
Santa Monica,California,310.392.4956
Victorian
Wedding Photography
Santa Monica,California,310.392.4956
Signal Hill Wedding Photography
Delius Restaurant
Wedding Photography
Signal Hill,California,562.426.0694
Torrance Wedding Photography
Torrance Marriott
Wedding Photography
Torrance,California,310.316.3636
Universal City Wedding Photography
Universal City Walk
Engagement Photography
Universal City,California,NA
Venice Wedding Photography
St Marks Catholic Church
Wedding Photography
Venice,California,310.821.5058