Dancers, celebrities, actors, and creative artists all under one roof to represent one love!! Positive vibrations were through the roof! Kelvin and Adia have the most wonderful energy and spirit!  The second we shot their engagement session, we secretly hoped to be able to shoot their wedding.  You cannot think of them as a couple and not smile.  It's nearly impossible!!  Vows spoken in French, a full 32-count combination with Uncle Bruce and Adia,  and most importantly…FEET!!! (Dancers will know what that means…lol)…..what more could we ask for!!!
Being a former dancer myself (Marsha speaking…..lol), I had to contain all of my might to not embarrass myself by doing a circle of wobbly pirouettes and pique turns around every corner of the room.  Brian constantly reminded me over and over,  "you can't do that anymore".  Well I still take zumba classes at the local gym….that should count, right??? …umm NO!! lol
So I stuck to doing what we do best….capturing moments in time.  Genuine love filled the room as family and friends shared warm sentiments about Kelvin and Adia's love and we were so lucky to witness it firsthand.  Thank you for allowing us to do so!!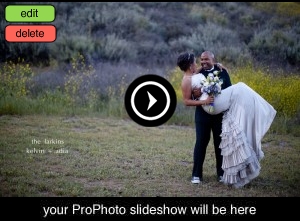 Track: Orange Mood