Ohhhh Deanne and Paul!!!!
How we love your easy going, chilled out LOVE!  High school sweethearts turned into partners for life!  Doesn't' get any better than that!  The wedding day was filled with laughs, joys, and best wishes.
The beautiful Spanish charm of The Hacienda ceremony and reception venue in Orange County, CA made this the perfect location for Deanne and Paul to seal their lifelong vows.  We are so thankful to have witnessed and documented the start of this voyage into eternal martital bliss.
 Congratulations Mr. and Mrs. Marino!! xoxoxo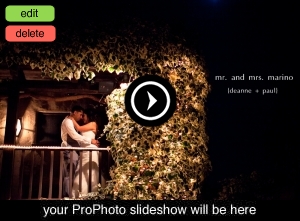 Artist: Dawn of Light / Track: Ibiza Chillout Del Mar Cafe Mix